I know a marketer who subscribes to a PLR membership. He gets good stuff, usually video courses that are quite extensive. When he finds a course he likes, he renames it and gets new graphics for it so it looks like it's his.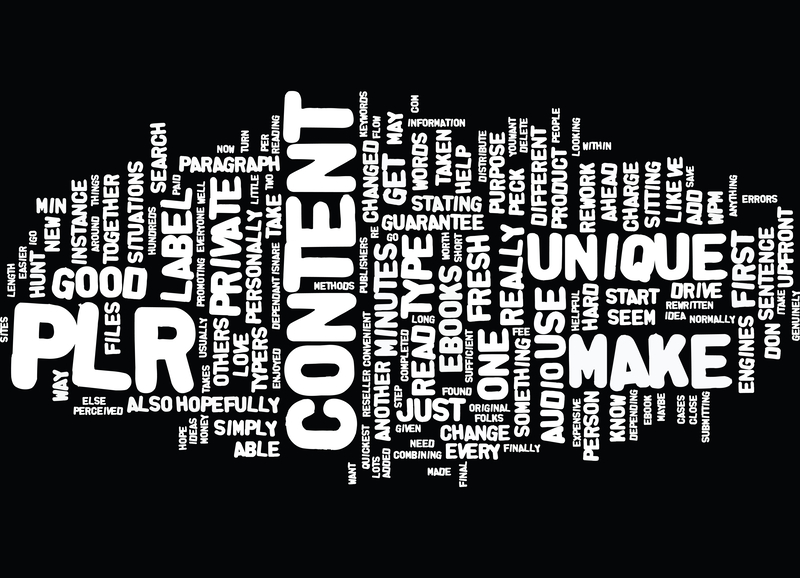 So far so normal, right?
But this is where it gets good. Instead of just selling it like you would any other course, he offers it as a personal mentoring course that lasts for 30 or 45 days. And he sells it for $297 to $497, depending on the contents of the course and the duration he chooses for the course length.
Then he simply makes himself available via email and twice a week via Skype to answer any questions. Of course he makes sure he knows the topic well, but anyone who's been marketing for any length of time will know the basics well enough to do this.
He also limits the number of people who can join to somewhere between 10 and 25, depending again on the course. This creates urgency, and it's not uncommon for him to completely fill a class. But even if he only sold a couple of mentoring courses, he would still be plenty in profit since his monthly membership is only $49.
The real work is done by the students as they progress through the course. He just answers questions. It's a great deal for both him and the students, since they are learning by doing and they have someone to go to with questions. And he doesn't put in much work to make the profit he gets.
If you've got a decent amount of Internet Marketing experience yourself, you may consider this for an additional income stream.