As far back as 1996, Bill Gates stated that the Internet would evolve into a "marketplace of content". This prediction has indeed come to pass, as content is now considered to be "king" in the world of CRM and marketing in general.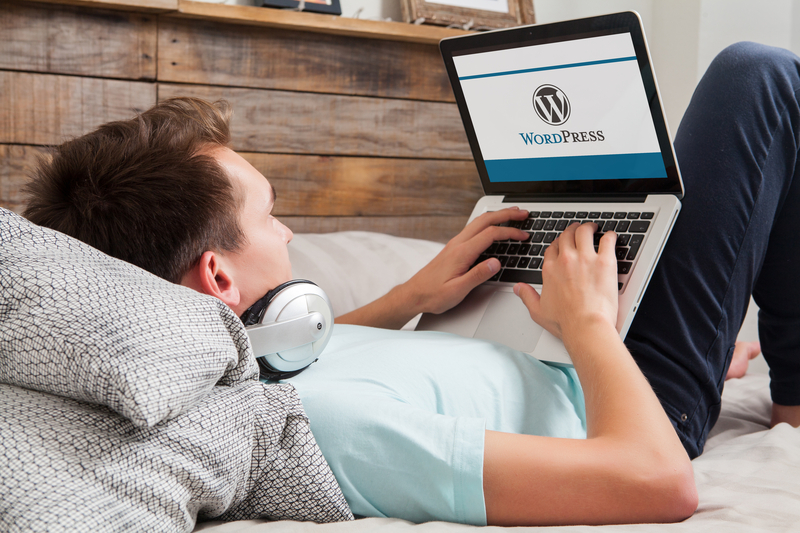 You are already aware that presentation is the key to success. Whether referring to blogs, white papers or the average product update, client engagement is key. Fully developed strategies to implement, collate and present this content are now critical to the success of any business. WordPress has become one of the cornerstones of this industry. What aspects of this turnkey software allows it to be the choice of countless companies?
The Intuitive Edge
Were you aware that no less than 55 percent of the top million most-visited portals in the world employ WordPress as their CMS provider of choice? This largely arises from the fact that WordPress is highly intuitive. In other words, you need to know very little in regards to coding to create a great online presence. From user-friendly dashboards to preview pages to make certain that your page presents correctly, the user-friendly nature of this system cannot be denied. If you are able to edit text within a standard Word document, you will have little trouble adapting to WordPress.
The Power of the Open-Source Force
Another massive advantage of WordPress is that it is an open source. You will not have to pay one cent in order to utilize all of its tools and benefits. This is in direct contrast to other systems which require monthly installments in order to access benefits. Free products and services are attractive; particularly those which are as effective and easy to work with as WordPress.
Multifaceted Multimedia
In the past, embedding videos, GIFs and other widgets into a website were difficult without having a great deal of experience with coding. This frustration has been done away with thanks to the streamlined presentation that WordPress offers. Importing videos, images and graphics has never been easier. As we all know, embedded visual aids can make all the difference between an interested visitor and a high website bounce rate. The built-in tools provided by self-hosted WordPress have made it very simple to design a high functionality, and visually compelling website without very little technical knowledge or experience.
The Mobile-Responsive Edge
It is no secret that modern websites need to be mobile responsive in order to reach the most users possible. This can be difficult to address with in-house systems and if the mobile demographic is not reached, a great deal of business will naturally be lost. WordPress offers a number of turn-key themes which can be quickly integrated into your existing website architecture. This alone can dramatically boost a website's natural ranking in the search engines, and thus a site's daily visitor numbers.
Community Help
The open-source nature of WordPress enables you to find help when you need it the most. While most features are easy to use, there will inevitably be times when questions need to be asked. Thanks to a robust online community, help is never far off. This is in direct contrast to other CMS systems which usually provide a much more limited range of community support and creative solutions. With WordPress, there is a solution for nearly anything that you want to accomplish with your website, and if it doesn't exist yet, you could easily have a coder create it for you on third-party sites such as Fivver or Upwork.
WordPress is here to stay. As a continuously growing number of websites are building their online presence with WordPress, it only stands to reason that its marketing value for online businesses will continue to grow. It will be very interesting to see how WordPress evolves as the needs of the modern business likewise advance, but rest assured they will meet tomorrow's challenges and opportunities just as they have been doing since 2003.