You know, not just as Internet marketers but as people, we crave perfection. And because of that fact, we fail to act when we probably should.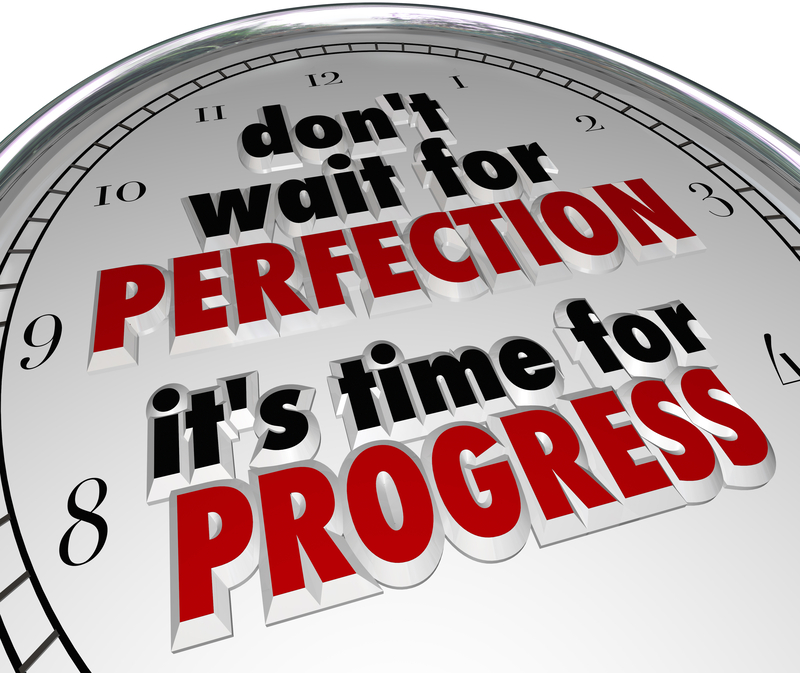 I think you'll recognize the following examples:
– Planning a party and then putting it off to the following weekend because there's more time to get it 'just perfect'.
– Waiting until the year after to go on that course, because the deadline this year is just too soon; you're not quite ready.
– Writing that book that never quite gets finished because it's not reading just as you'd like yet.
– Putting that concert off: sure, he/she will be around this part of the country next year – won't they? You don't have the money right now anyway… or the time… this time…
And specifically as an Internet marketer, you'll notice that we are always (in the same way) trying to create the perfectly perfect product. We want to wait until it's just right or just ready and at the best time in the most apt niche.
Careful is good, don't get me wrong – you don't want to invest in everything shiny you see like some mindless raven but there is also a danger in being too cautious.
If you wait until you're ready… really ready it will queue your success and put you after those others that will dare to try and fail with the products that they have now. Not perfect products – working products. You see, if you've been in this game as long as I have, you'll understand this:
There won't EVER be a perfect product.
Every product, service, investment, niche and sales related system has risks. In fact, to cheer you up, I'll tell you this: every moment of life, whether you think about it or not, has risks. You could go outside today and be hit by a bus with no greater or less risk realistically than if you were skydiving. You have to just work with the circumstances you're in.
There will always be a product ready today, that sells today. And even failing to generate sales will teach you how to reach success next time. Because there are no failures, just learnings. Every product that sells less than another tells you many, many useful things about your market – about your consumer. And once you are inside the buying brain of a consumer – well, that's when the money rolls in.
Do not delay in your experiments. Run with what you have today and make it work the best it can, for now. Stop trying to make everything work out perfectly because frankly you're wasting time and missing out on valuable lessons and challenges that could have benefitted you as a very successful Internet marketer.
Sometimes you just have to rip the plaster off. Just pull and stop thinking about the how's and whys. Doing things too carefully often delays the inevitable anyway and drags out the whole affair, causing pain. On a similar note, for you and for your life (on and offline) – If you need to walk away from something, just do it now. Waiting is more stressful than the act itself and once you're on the other side, you can begin anew. But never before then. There's never a good time. The time is NOW.
Certainly, don't wait for approval to do something either. I have noted a lot of Internet marketers worrying about what their families etc. will think of their trial and error mode. And I don't blame them – the jobs we have are more risky when you're self-employed, naturally. But you're here because you do not want to be a corporate slave, you want freedom. Let that freedom of choice be reflected in your next decisions too then, because life waits for no man and no woman.
Move with it, act now, make your own decisions – be free to make mistakes and to try different things. Products don't sell themselves, you sell them. And the more you try, the better your methods will become.
Don't wait for the perfect thing – it's not coming. Make use of what you can do now – today. Your imperfection is all of our imperfections. It is what makes us human. It is what makes us great. Harness your imperfections, take action and work toward your greatness every day.