Not as much as you might think. Both marketers have the same access to the internet. Both have the same access to software, websites, plugins, courses, etc. And both have the same access to writers, graphic artists and techies. So what's the difference?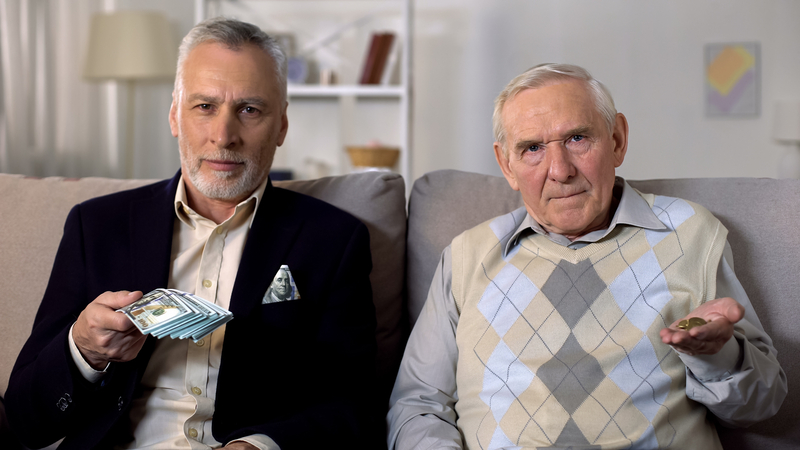 Why does one earn 100 times more than the other?
3 things…
Belief and perseverance – at one time, the person earning 6 figures a month wasn't earning a cent online. But because they BELIEVED they could do it, they persevered. They stuck to it and they kept going until they were successful.
Ideas – if we all have access to the same resources on the web, then the difference can be as simple as the one resource we have that no one else shares – our mind.
When you carry a notebook with you and jot down several ideas a day, every day, your mind becomes an idea machine. And some of those ideas are truly worth millions. They don't even have to be original ideas. Sometimes a small tweak to an existing idea can make all the difference.
Ever notice how one app sells half a million copies and a very similar app doesn't sell 50 copies? What's the difference? Something small. Maybe how it was slanted, how it was presented, or even the name can make all the difference.
One more thing about your own ideas – you tend to love them more, and thus work harder to see them to fruition. They're like your own children versus someone else's kids. You'll work hard and longer to support them and see them change the world.
Write down your ideas and hang onto them. Read them often. They can truly make the difference between being broke and being rich.
Experience – there is no substitute for experience. It's experience that brings confidence to keep growing.
You start one small project and it's a success. So you start a bigger project, and it fails. But from the failure you learn something really important.
So on your third project, you take what you learned from the first two and you have a breakthrough, and so it goes.
One last thing that makes the difference – Action. Doing what it takes. Hard work as well as smart work.
Now someone out there just read these words and said, 'bullshit.' Why? Because I didn't talk about Luck. Sure, luck plays a part. Some people are lucky enough to be born rich. Some people are lucky enough to get really terrific breaks. For the other 98.5% of us, we get to create our own luck.
Yes, it would have been nice to get the special breaks a few enjoy. But when you don't get them, you can either sit on the couch or weep or go make your own breaks. It's up to you. Now take what you were reminded of here and go make your next 100,000.00! 🙂