If you're in the IM niche, you probably get the same emails I do asking: "I need to make money YESTERDAY, what do you recommend?"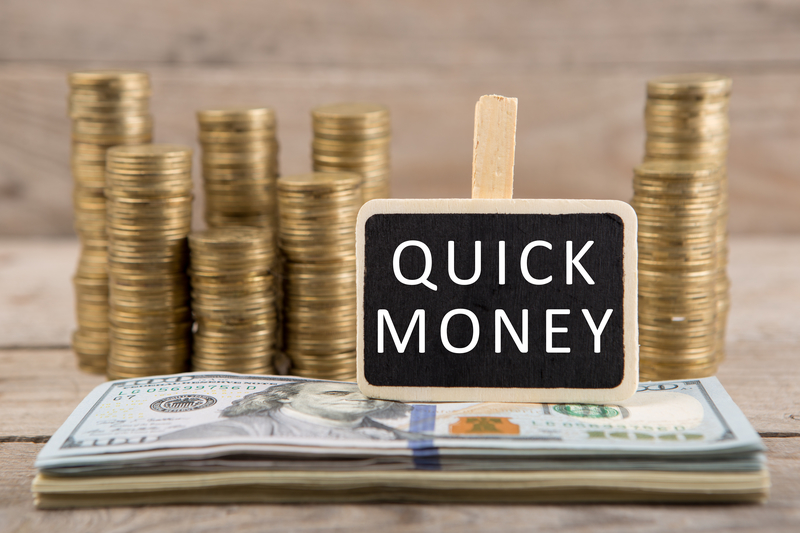 Or maybe you need some extra money for a project you're working on right now, or you've got an unexpected bill.
Here's a method I sometimes suggest for earning a quick $500 or $1,000, and what people seem to like about it is how simple and straightforward it is.
Ask yourself what skills and knowledge you possess right now. Maybe you can write really well, or you're good at building WordPress sites. Maybe you're a graphic artist, or a photographer or videographer. Maybe you've got great people skills and you can act as an affiliate manager or set up joint ventures. Perhaps you can coach people on how to do something specific, or teach them how to find the perfect virtual assistant. I guarantee you have at least one skill or piece of knowledge that others are willing to pay for.
"But I don't have a skill!" Really? Then you need to find dynamite outsourcers who do have skills you can market. You must find something that others are willing to pay for, and that's usually a skill and sometimes simply a piece of very valuable knowledge.
Once you've identified your skill, set up a web page offering that skill for hire. A simple blog site will do, preferably on your own domain. Check out other similar websites to get ideas on how to set yours up.
Find blogs that are relevant to your skill and allow guest bloggers. For example, if you're really good at writing engaging blog posts, find blogs about blogging. If you can troubleshoot antique engines over the phone, then find blogs about old cars. These blogs should have a bare minimum of 5,000 readers a month, and be sure they already allow guest posting.
Now write articles that provide awesome content for these blogs. Study each blog and write an article just for them that solves a problem or tells how to do something that is totally relevant to your particular skill. For example, if your skill is article writing, you're going to tell them how to write the perfect article. If your skill is photographing products, then that's what you'll teach. Don't worry about giving away all your secrets – some people would much rather hire a professional than do the work themselves. Link back to your website in the author's box.
Don't know if you spotted it, but there is a flaw in the steps above and here it is…
It can sometimes take WEEKS to get your guest blog post published. How do you speed up the process? One way is to link whatever you are writing about with something that is current in the news, preferably in the last 12 to 48 hours. You might need to get a little creative here but if you can pull it off then blog owners will be racing to publish your post. For example, if you're a sales letter copywriter and the FTC just handed down new rules for what you can and cannot say in your sales copy, you're golden.
Another trick for getting published quickly is to provide dynamite graphics, pictures or even infographics to go with your article. In fact, your infographic could even BE your article. And don't forget to politely make a good case to the blog owners on why they should consider publishing your article as quickly as possible.
Continue writing articles and getting them published until the orders start coming in or your phone starts ringing.
The entire process could take as little as 48 hours or as long as 10 days, depending on how fast you get those first blog posts published.
Added benefit – you'll make more business connections which can continue to benefit you in the future.