Okay, your results will vary on this one. Frankly, I don't see any reason why a person can't make $500 per DAY, but as always, it depends on what you do with the info I'm about to share with you.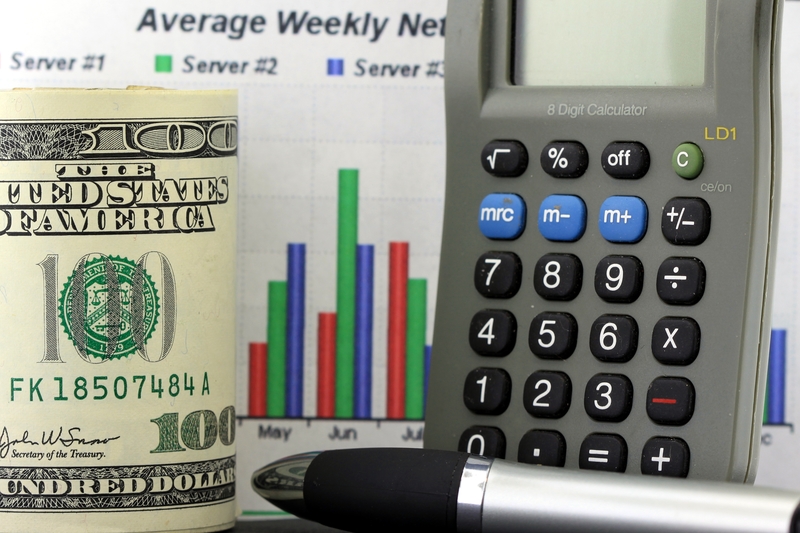 First, there is a stipulation – you must be really good at something that others want to know about. For example, if you're really good at solving a particular problem or reaching a particular goal, then this might be right for you.
Let's say you know how to list-build like crazy while spending very little money. Or you know how to write copy that converts, or how to get far more done in less time, or how to get podcasters to interview you, or…
The possibilities are endless. As long as you have a skill or knowledge that other people need and want, you can do this.
If you don't, first get a skill and then do this.
And by the way, you'll find this work rewarding and interesting. Plus you'll make new friends, associates and business partners, too.
You can do this if you have a list, (best option) if you're willing to advertise, if you're willing to do guest posting, etc. Really, any method of getting qualified traffic can be used.
You're going to advertise 30 minute brainstorming, troubleshooting or mentoring slots. Choose the term that works for you.
And you can do this in any niche, by the way, not just online marketing.
Charge a low fee when you start out – maybe $99 for 30 minutes. Once you gain testimonials and experience – which shouldn't take more than a couple of weeks – significantly increase your price.
Ask your clients to send you any info you need for the call ahead of time. For example, if you're doing website consultations, then of course you'll need their URL. If you're doing personal coaching, you might ask them what their biggest obstacles are, and so forth.
This allows you to prepare for the call. Later as you gain more experience, preparation won't be as necessary.
But in the beginning, you want to build your own confidence so you instill confidence in your clients. Plus, you want to be able to give them the best advice possible. And sometimes that might mean doing some research prior to the call, especially if you're somewhat new to the topic.
Personally, I've paid people as much as $1,000 for 30 minutes of their time. In return, I once saved 3 months of work and $5,000 in capital (I had a business idea that I learned from my expert wasn't viable.)
And I've easily made 5 figures from just one consultation, resulting in a huge return on my money.
So yes, people DO pay for information, guidance and one-on-one help. And yes, you are providing a valuable service, assuming you know your topic.
You don't need to be famous in your niche. You don't need to be a guru. You just need to have a skill or knowledge that people want.
Do other people turn to you for advice? On what topic?
There's your niche.
Have faith in yourself and your knowledge and you'll do fine.
Be sure to ask the right questions. In fact, you might keep a list of questions handy. Once you know where your client is in whatever process you're teaching, and where they want to go, then you can help them.
That last sentence, by the way, is a goldmine. Here it is again:
1: Find out where your client is in the process you're teaching. How far along are they? What have they done so far? What are they about to do? What results have they gotten so far?
2: Find out where your client wants to go. What is their end goal? How do they plan to get there? Why do they want to get there?
3: Use your knowledge to help them get to where they want to be. What are they missing? What don't they know or realize? What obstacles can you help them overcome? What shortcuts can you show them? What should their plan be? What is their very next step?
Things to know:
– Done right, you can get clients to book regular weekly time slots. For example, let's say someone wants you to teach them different ways to get traffic.

On the first call, you might only have time to teach them one method.

Let them know you have a dozen more proven methods you'd be happy to teach them – given the time – and offer a weekly slot.

If they actually take your advice from the first call and start to see results, they will be back.

Or perhaps someone just needs you to keep them on track and making progress. You are now their coach, so naturally they're going to be booking a weekly time slot with you.

– Let your clients record the calls. They will forget 90% of what you tell them if you don't let them record, so yes, just let them.

– Provide tons of value, but forgo the firehose. Let's go back to the traffic example: It's better to teach one method of traffic generation really well so they can immediately put that knowledge to work, than it is to try to teach a dozen methods in 30 minutes.

If you try to teach too much too quickly, they won't have enough details or confidence to implement what you teach. Plus you're robbing yourself of potential repeat business.

– All you need to get started is a sales page offering your services and a Skype account. And use a scheduling service to schedule your appointments.

– Once you raise your prices enough to justify it, you might record the calls yourself and have them transcribed and sent to the clients.

This makes a nice added touch that provides real value, since they don't have to go back to the recording each time to find out what you said.

– Ask for testimonials. Don't be shy about this. Follow up via email and ask for their opinion of the call.

Ask specific follow up questions. If the answers you get back are positive, then ask for a testimonial.

– If the answers you get back are negative, fix it.

Maybe they didn't understand something you said and were afraid to ask for clarification. Maybe they didn't feel you understood their needs.

Whatever it is, fix it and fix it fast. When you do, you'll often have a client for life.
Perhaps the most valuable point of all is to relax and have fun. The more relaxed and confident you are, the better your ideas will flow and the better advice you'll be able to give.
Plus it's important that the client enjoy the call in addition to receiving great information.
Make it fun for both you and the client – as well as highly educational – and you'll get plenty of referral business, too.