Okay, this one will take a little legwork, but it is work you'll be doing anyway. Only this time, it will pay off double. Here's how it works: Every marketer winds up hosting downloads, pdf's, zipped files, redirects, cloaked affiliate links, images and a bunch of other things. The way we do it is generally like this: yourdomain.com/buythisproductnow.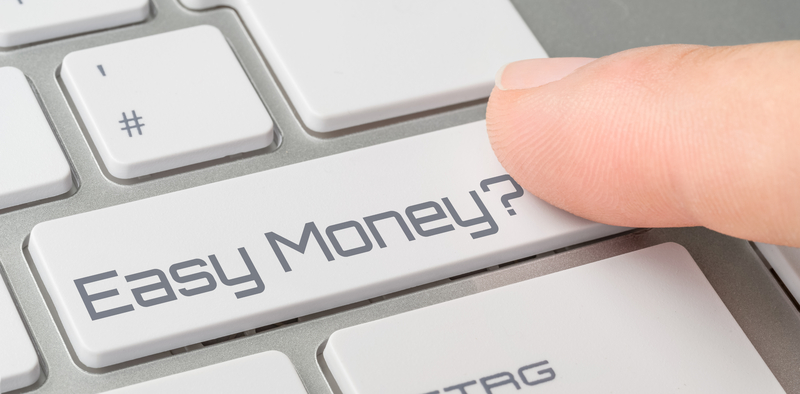 Now then, to make this work you'll want to get a domain name that you use only for hosting all of this stuff. It should be a catchy name that directly pertains to your niche – something that arouses interest and curiosity all by itself. For example, TheNakedMarketer.com or TakeThisJobAndShoveIt.org.
Host everything on subdomains of this domain. As you get traffic to all of these subdomains, a funny thing is going to happen: You're going to get traffic to your root domain as well. Even though you never send anyone there, people are going to get curious, lop off the part after the slash in your domain name and see what's on the home page.
This is where you make your money. You can either put up a squeeze page that's followed by a one time offer, or you can redirect it straight to an affiliate offer.
If you get 500 people a month going to this domain, and only one out of 5 joins your list, that's still 1200 new subscribers a year. PLUS whatever sales you make from the one time offer. If you position your squeeze page correctly, you should get a conversion rate much, much closer to 50%.
Now then, if everyone you're already sending to these downloads, redirects and so forth are already subscribers, then don't use a squeeze page. Instead, redirect that domain straight to your highest converting offer of the moment. Even a handful of sales a month can translate into a thousand dollars or more per year, just for doing this one simple thing.
And since you have to place your downloads, redirects, cloaked links and everything else somewhere anyway, why not make some money from it?