Can you pick a topic, build a list of 1,000 and even promote your first product in just 7 days? Yes! Here's how…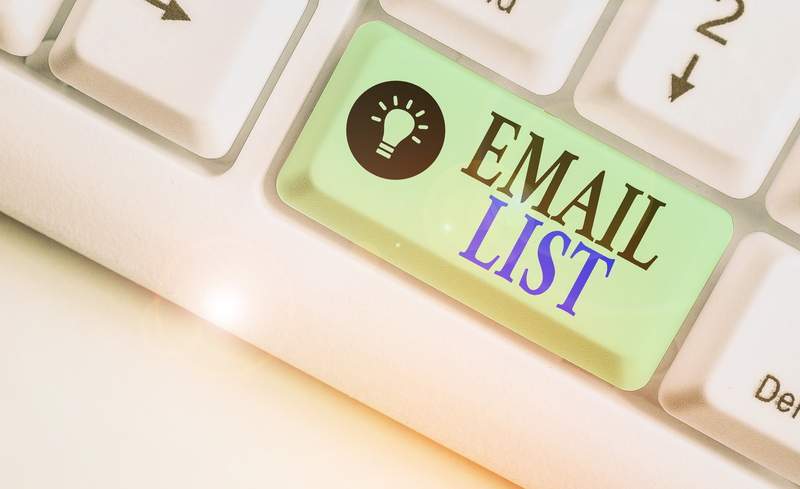 First of course is to choose your topic or niche. If you want a head start, pick something that will interest your friends – preferably both your friends in real life and your social media friends. Let's say you're interested in marketing, and you've got some business friends in your hometown as well as more business friends online. This is a good topic choice to hit the ground running.
Next, reach out to those friends you already have a relationship with. Let them know about your new endeavor. In our example case, you might write the following:
Hey George,

Quick question for you: I'm starting a new project where I give out the latest marketing tips for small businesses like yours on how to cheaply get more customers.

Traditional advertising just isn't cutting it anymore, and we need alternatives that don't cost a lot and flat out work.

Anyway, thought you might be interested.

I'll be emailing the latest 'how-to' info as I find it.

Want me to include you?

Jill
When they reply back, manually add them to your list. Yes, this takes a little effort, but it's an excellent way to get started. Go through your phone, email and social media contacts and get as many people as you can this way. Don't stop until you have a bare minimum of 50. 100 is better.
Next step – create a contest for your new subscribers.
Brainstorm a list of 3 to 5 things you could give to the winner of your contest.
Do a quick poll of your list to see which of those 3 to 5 items they would most like.
Put up a giveaway page and announce it to your list. Use one of the contest sites to make this easy. Your goal is to get them to share it with everyone.
In our example, you might write something like:
Thanks for joining me in my new project!

To kick things off, I'm giving away the book, "How to Get More Customers Than You Need."

In fact, I'm giving away 5 of them!

And since this email is only going out to 100 people, your odds of winning are pretty darn good.

Here's what you need to do:

Enter the giveaway by clicking here to leave your email address.

Take the special link you get when you register, and share it with your friends to improve your own odds of winning.

For every friend of yours that joins, you get another entry. Good?

Great! Here's the link.

Jill
You might be concerned about the cost of the prize(s). You can either give away something you own or have rights to, or you can get a sponsor who gives their products away in exchange for you promoting them to your growing list. Or you can simply buy them yourself.
The point is, don't let obstacles get in your way. There's always going to be something – web hosting, web design, copywriting, etc., that tries to throw up a roadblock to slow you down or even stop you in your tracks. Don't let it. Just keep moving forward and tackle each bump in the road as you get to it.
The main thing is to always stay focused on your objective. In this case, it's 1,000 subscribers in 7 days, followed by the immediate promotion of your first product. (And don't sweat this part, either. If you don't have a product, I have two work-arounds for you coming up.)
Continue to promote your contest. Let other list owners know, let blogs know, let the world know about your contest. If you get one good list owner to tell their list about your contest, that alone can snowball into a thousand subscribers. Remember, those who enter the contest can then promote their own link for more entries, thus further increasing your list size.
The next step is key: Immediately start building rapport and delivering great content to your list. Give them exactly what you promised and a whole lot more. What you send them is of course going to depend on your niche. Just make sure it is info they can use to solve problems and you will do well.
Also inject humor when you can, write like you're having a conversation with your best friend and enjoy yourself. If you're having fun creating content, your list is having fun reading or watching it. That's right – recording videos for your list is a great idea and can work to build rapport far faster than simply sending emails.
Finally it's time to promote your first product. If you don't already have a product of your own that fits this list, don't worry about it. Choose something that your list wants and be an affiliate for that product. If you don't know what your list wants, take a poll.
And here's an even better technique than promoting an affiliate product – sell a product you haven't even created yet. That's right. Take a poll to find out exactly what they want. Then sell it to them. Let them know if it's a book or video series or what. Let them know exactly what's in it for them. Let them know that if you don't get "x" amount of orders, you won't make it. And lastly, let them know that because they are preordering before it's even made, they get special bonuses and / or a special discount. Make it an offer they cannot refuse.
Just think: If you get 50 sales from your new list for $30 each, that's $1,500 for a product you haven't even created yet. Your results will vary.
Things to remember:
Your friends want to help you. Sometimes it's easier to ask strangers for help than it is your friends and family. But the people who know you are the ones who will join your list first and promote your contest first. They get the ball rolling for you because they want to see you succeed.
Don't hide. Yes, you can email until you're blue in the face, and you will get results. You can also pick up the phone and call people to let them know about your new endeavor. Guaranteed, those you call will be far more likely to promote your contest and buy your product.
You might even randomly call people from your list just to thank them for joining. They will be blown away. In fact, send out an email to your list telling them you will call them on Skype for a 2 minute chat if they like – just reply with their Skype ID and you'll call. Even those who don't answer will be intrigued that you would do something like that. It shows you are a real person who wants to make real connections. And that counts for a lot.
You can also send private messages to people on your list through Facebook and Gmail if they have a Gmail address. Ask what kind of help they might need and what they want to accomplish.
If you want to make more sales of your first product, wait another week or two before promoting to build more trust with your list. Build rapport. Build a relationship. THEN promote your new product or future new product. Sales will likely double the amount you would make by promoting after just the first week.
Continue to build your list. 1,000 subscribers is a good start. Now go for 3,000. You can do it. In fact, it gets easier and easier as you go. Do lots of guest blogging – it's a great way to list build.
Create a list-building incentive that drives people wild. This will take some brainstorming, but the perfect incentive is one that people would gladly and eagerly pay for with real money. When you figure out what this is for your niche, your list building will skyrocket.
Don't get lazy. Building a good list quickly takes effort. Building rapport with that list takes even more effort. But in the end it can pay off big. VERY big.