Rosa Parks was a woman, a relatively ordinary black passenger on a bus going into town one day in 1955. At this time, black people had to give up their seats on public transport for the white passenger; a rule that most followed to keep the peace. But not Rosa.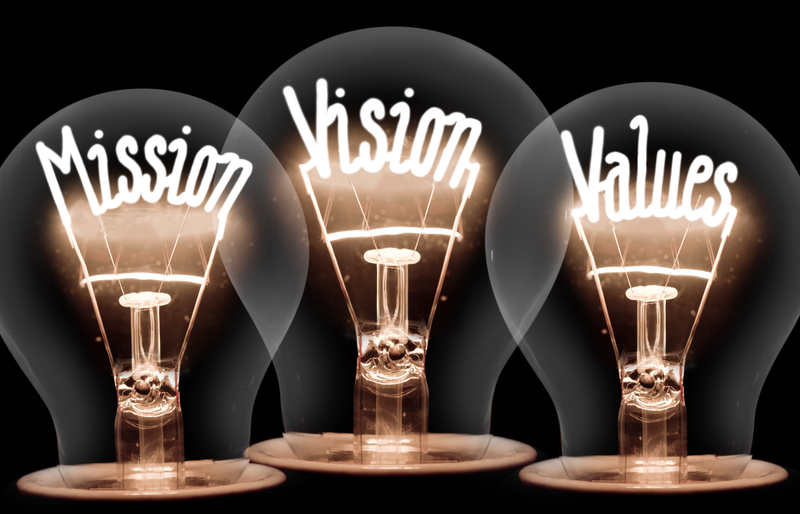 One day, she had had enough. Her mission was to encourage the civil rights of black people in her community and she felt that this rule was both unfair and demeaning to her cause. So when the bus driver got angry and told her to give up her seat for a white person, as was normal – she did something unheard of. She said no.
This small message to the people around her was the sparking of the Civil Rights Movement and was a key action in the future equality that stemmed from this fight.
Sometimes, in life, you have to be congruent with what you want others to see and experience. Sometimes your business name is not nearly as important as what you stand for. In fact, a well – written or explained mission statement can be the most vital part of your marketing strategy and it can change customer loyalty.
For example, the first store branded as "Trader Joe's" opened in 1967. This Californian store, despite having a very unexciting name quintupled the number of its stores between 1990 and 2001, and multiplied its profits by ten. Trader Joe's sales for 2009 was estimated at $8 billion.
In 2010, Fortune magazine estimated Trader Joe's sales per square foot of floor space to be $1,750 — more than double that generated byWhole Foods Market even though technically they were much bigger with more advertising coverage. Why? Because they had a very clever mission statement that customers believed in and backed. Their statement was this:
"The mission of Trader Joe's is to give our customers the best food and beverage values that they can find anywhere and to provide them with the information required to make informed buying decisions. We provide these with a dedication to the highest quality of customer satisfaction delivered with a sense of warmth, friendliness, fun, individual pride, and company spirit."
This statement puts the customer and the customer experience central to the reason that they do business and their customer service policies back that up.
If you wish to succeed online in the same way, you must ensure that no matter how small you are or what product/service you may be selling – that you include a mission statement. One that shows the potential clients what you stand for, what you wish to achieve for them and how you plan to do so. This makes you believable, it gives you value and shows that you have ethics.
Not every online business has a mission statement. They think they don't need one. They focus all their energy on branding, naming and selling their products and forget that being personal and driven in a very transparent way can absolutely double or triple your profits.
If you are one of these brands that have not yet developed a mission statement – I suggest you get working on one. It is also good to help you understand where you are at and where you want to go. Research some of the most effective mission statements and see what the biggest companies are portraying on their websites and through their ad campaigns to generate inspiration for your own mission.
People like to buy from genuine businesses who know and are congruent with what they are doing. It makes you unique to your message and shows people that you are not all about making money – you have some aims and objectives too that are very important and should be known.
If one black woman on a bus can spark an entire change in the world, who's to say that your well designed mission statement won't change the face of how you do business and how important you become to the customer?