Blogging can be a great way to position yourself as an authority and create customer loyalty – if you're willing to devote the time necessary.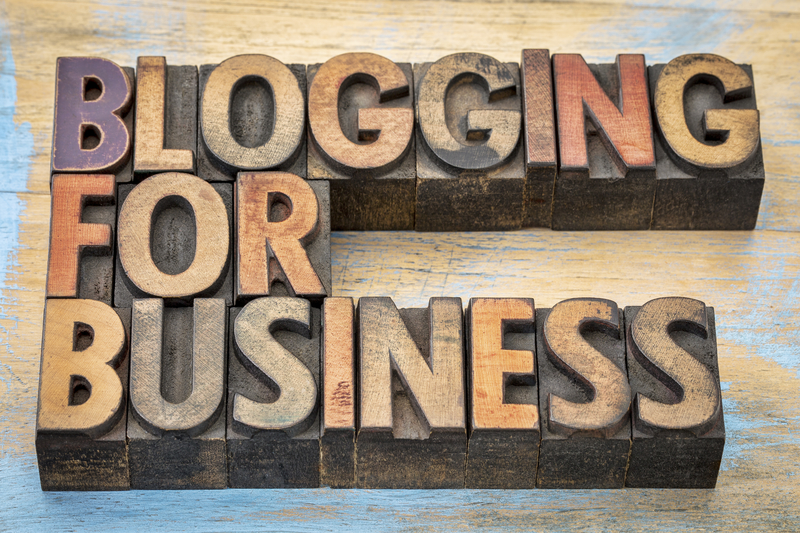 Follow these 9 Tips for Better Business Blogging and you'll be more successful!
1. Forgo the advertorial dribble. Decades ago some bright entrepreneur realized that if he wrote his sales copy to look like an editorial, he'd get more readers and more sales. Thus we entered into the age of the "advertorial," and it still works in print publications. Where it does NOT work well is on your blog.
Yes, by all means advertise your products and services on your website, but don't be devious about it. Don't make it look like an article when it's really a self-promotion – it annoys your readers and makes them feel let down when you've got them thinking they're going to learn something new, only to discover they've got to pay to get it.
Thus, do not title your blog post, "Revealed: 35 Ways to Drive Traffic" and then reveal nothing about driving traffic except the order link to your new product. Instead, title your blog post, "Revealed: 5 Ways to Drive Traffic," and then GIVE them the 5 ways. At the end, let them know that if they're interested, you reveal 30 additional methods inside your product and give them the link. They'll respect you for this, and because you've given them good information and demonstrated that you know what you're talking about, it will actually INCREASE your sales.
2. Be the authority. This goes along with Tip #1, because when you're dishing about all the latest updates in your industry rather than spending all your time promoting yourself, you become the expert in your prospects' eyes. And who do people want to do business with? The expert. Who can charge more for their products and services? Again, the expert. Offer up the latest news along with plenty of how-to articles and your readers will come to like and trust you, and thus want to do business with you.
3. Educate, inform and inspire. Whenever possible, use real life stories to inspire your readers. Nothing sells like success, and people love to read how others have overcome the same challenges they're having. Whenever you're stuck for a blog post idea, just think, "What do my readers want to know? How can I help my readers and give them value?" Watch the forums for questions that pop up – this is an excellent source for ideas.
4. Show your personality. Building reader loyalty takes time and more than just great information – it also takes personality. Let your own unique style shine through in your posts, and don't be afraid to reveal insights about yourself, and to even be controversial when it's called for. Nothing rallies readers like a good controversy, and nothing makes readers more loyal than if they know you well enough to think of you as a friend.
5. Promote your blog. It would be great if you could write it and people would come, but it's seldom that easy. Use your own network to promote your blog by letting them know each time you've made a new post. Guest write for other blogs to promote your own blog. And always ask people to share your blog with others.
6. Ask readers to reply. The more active your blog is, the more appealing it is to new and old readers alike. Always ask your readers to leave their comments on each of your blog posts. You might even consider running a contest to see who can write the best response, and give a prize to the winner.
Whatever it takes to increase comments is something you should consider. Not only does it make your blog appear that much more active and universally liked – it also provides a sense of ownership to each person who takes the time to leave a comment. The more they comment, the more likely they are to tell others about your blog and to return to your blog in the future. And be sure to respond to your reader's comments so they know they're being heard and appreciated.
7. Don't blog unless you really want to. Blogging is a commitment, and while it might seem exciting and fun in the beginning, writing a new blog post every day or two can get old, especially after the first couple of weeks when you feel like nobody's been reading it. If you're not sure you can keep a blog rolling, consider writing guest posts for other blogs, websites and email newsletters. Every publisher is looking for new material, and being the guest blogger or writer puts you in front of an entirely new audience of prospects each time.
8. If you're guest blogging, write a GREAT resource box. Offer them something intriguing with tremendous value for going to your site, and then deliver above and beyond their expectations. This is an excellent method of increasing your list of prospects and becoming well known in your niche.
9. Interview the big dogs. Interviewing others in your niche not only produces great content – it also provides you with powerful contacts and access to their readers when they mention the interview to their own people. So go ahead and ask others in your niche for interviews – the worst they can do is say no, and you'll be surprised how many quickly say yes. Remember, they want to increase their own readership as well, and it's a tremendous ego boost to be sought out and interviewed as an expert in their industry.
If there is a Tip #10, it is this: Have fun. Whatever it takes to make your blog writing fun is what you should do, since your enjoyment and passion for your topic will shine through in your posts. The more fun you're having writing your blog, the more enjoyable it will be for readers to visit and linger.
So yes, have a blast, add humor, don't be afraid to hold yourself up as an example to your readers, (both good and bad,) put your heart and soul into it, and go for it!