Yes, you can work like a horse, make all kinds of big plans, stay up late and get up early. But if your head isn't in the right place, you'll never get ahead. It's really that simple.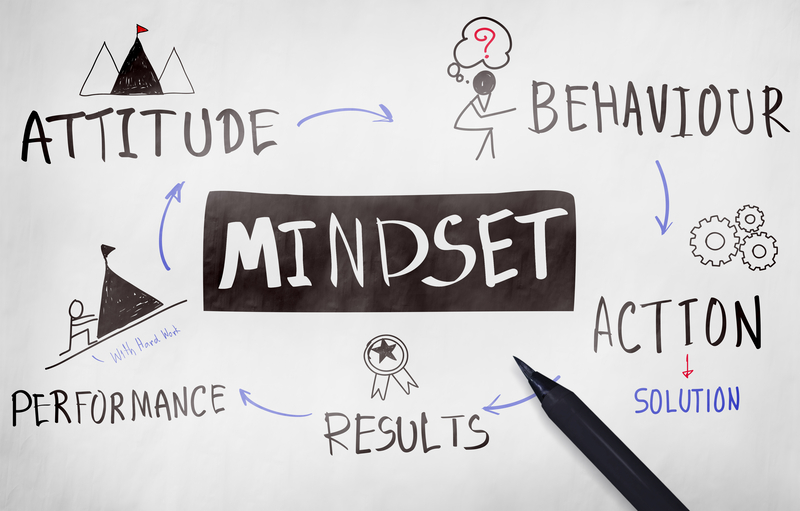 A second job? Forget about it. Unless that second job is digging gold bricks out of the ground, you'll never get ahead. Lack of sleep, lack of a life, an abundance of stress, poor eating – the last thing you need is a second job.
And you know it. It's why you've got your own online business or you're starting one. So is mindset even important? Shouldn't you be concentrating exclusively on the mechanics of your business?
The fact is this: Without the proper mindset, the mechanics really won't amount to much. If you don't believe you can do something then the odds of you actually accomplishing it are slim. And if you do momentarily succeed, your own self-sabotage will reverse that victory in a hurry.
Here then are 5 money mindset hacks you MUST have to permanently increase your income in a dramatic, gratifying fashion:
Believe in yourself and your abilities.
To say this is key is an understatement. If you don't believe in yourself, you will actively find ways to fail, whether you realize you're doing it or not.
We all deal with being vulnerable, feeling uncertain and fearing failure. But you've got to trust that by moving forward despite these feelings, you'll figure it out. It's a matter of stacking small victories one on top of the other. Each victory should give you some small boost in confidence that you can use to earn the next victory, and so forth.
This is why having a big hairy goal often doesn't work – you don't believe you can accomplish it because you've never done anything like it before. But if you break that big hairy goal down into tiny simple goals, and then accomplish them one by one, soon you will believe that yes, you truly can do anything you set your mind to.
Lose your money blocks.
If you're perpetually short of money, you've likely been programmed to have a negative relationship with it. During your childhood you heard things like, "Rich people are crooks," and "Money is the root of all evil."
Two things you can do to lose your money blocks are…
Reprogram yourself. The subconscious believes whatever it hears over and over again. To reprogram your subconscious takes work, but it's worth it. When you think, "I have to work hard to make money," correct yourself with a statement such as, "It is so easy and fun to earn money." Choose 2 or 3 positive affirmations and turn them into mantras that you say to yourself throughout your day and as you fall asleep.
Find friends who are good at making money. Connect with others who are on the same entrepreneurial path you're on. Talking to, relating to and being around people who easily make money will help you to see it's alright for you to make money as well.
Declutter your life.
This one is simple – if you have a lot of useless stuff lying around your office, your home and your car, you don't have room for the abundance you're seeking. You don't have room to grow. Money loves speed, clarity and clear space. It hates clutter. Get rid of everything in your life that serves no purpose and organize the rest.
Be ever so grateful.
Let go of resentments. Forgive positively everybody of everything, with no exceptions. Holding resentments only hurts yourself – it doesn't hurt the person you refuse to forgive. And be grateful for everything you have in your life, as well as those things about to come into your life.
Forgive yourself for your financial past.
The person you most need to forgive is yourself. And you might have to do it over and over again. Forgiveness is a funny thing – today you forgive yourself, tomorrow you're berating yourself again for the less-than-wise decisions you made.
Any time you find yourself beating yourself up, forgive yourself. You did the best you could at the time. Remind yourself that the past can never be undone, and you can't live there, either. But you do have today, so make it count.
Now, most readers will nod their heads at what they just read and forget about it.
But a few – perhaps you – will take this advice to heart and begin making the changes necessary to realize your financial goals.
For you, this could be the start of a whole new financial life – one of abundance.