…regardless of whether they're written blog posts or video blog posts. And this can even work on pre-launch videos for your new product launch.
You've got traffic, you create great blog posts – and yet only a handful of people bother to comment. Frustrating, isn't it? You work hard to make a great blog post with lots of information your readers can use, but it feels like nobody cares. Worse yet, your blog has the appearance of a ghost town. After all, the more comments your posts receive, the more popular your blog appears. And let's face it, everyone wants to be part of something BIG, something that others are involved with.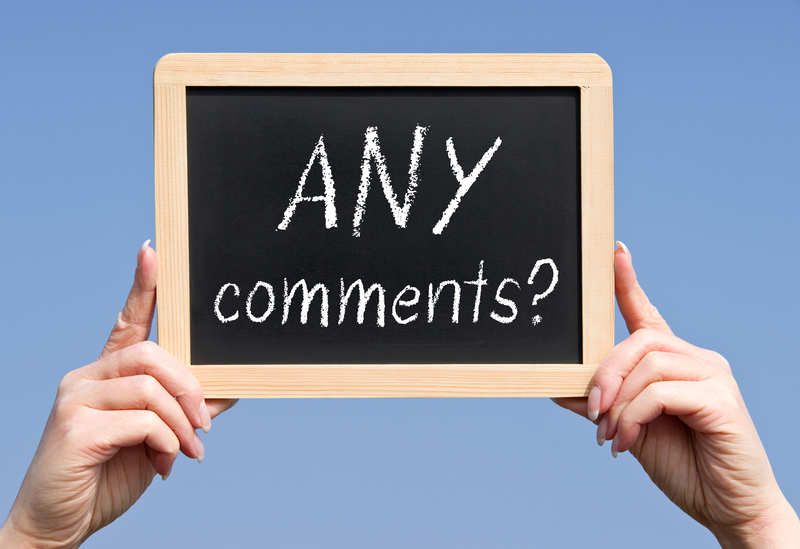 So how do you get more replies to your blog posts? And for that matter, how do you get people to reply to your pre-product-launch posts and videos? Here are 5 methods I've found that work…
1. Ask them. That's right – sometimes it can be as simple as asking them to take the action. Ask them to respond to your post or to a specific question you place at the end of the post. Don't make it a difficult question; Asking whether they prefer chunky peanut butter or smooth peanut butter will pull far more responses than asking how to achieve world peace. (I'm exaggerating the point here, but you get my meaning.)
2. Bribe them. Offer them one of your paid products for free when they leave a comment. You can either give the product to everyone who comments, or to the best comment, or 5 comments chosen at random, etc. Choose a product that your readers are likely to want, and if you're awarding the bribe to everyone, be sure to send it within 24 hours of their posted comment. If you're awarding it to the best comment(s) or to several comments at random, post the winners on your site so that a) your readers know you really gave away the prize and b) it becomes an incentive for them to post a reply to your next blog entry. After all, if someone else won last time, they'll be thinking they've got a shot at winning this time.
3. Make it a contest. Again, you're offering a bribe, only this time it's monetary. For example, offer $100 to the poster who provides the most innovative answer to your question, or to the one who gives the funniest response, etc. Either you can choose the winner, or you can let your readers vote and choose the winner for you. (HINT: This method is also a great way to find out what your reader's biggest challenges are – thus giving you great ideas for new products your readers WANT to purchase.)
4. Give away the launch. If you're launching a new product, give away copies of your new product to the best replies to your post and videos, as well as to random posters. This way you get both the posts that take an effort, and the quickie posts from those who don't want to take a lot of time posting a well thought out answer. This will increase the excitement, increase the exposure of your launch, and can result in some pre-launch testimonials from those who won the product.
5. Be controversial. Taking on topics that hold any kind of controversy will almost always get people talking. People love to take sides, express their opinions, and even get into a discussion. Watch for topics in your niche that spark definite opinions and blog about those – and the replies will naturally come.
6. BONUS Method: While you're giving rewards out, don't limit yourself to replies to your posts and videos. Also reward your readers for re-tweeting your content, telling others, referring others, etc. People will jump through hoops for you if you…
a) Are offering great content
b) Make it easy to jump through hoops for you and
c) You reward them for jumping!
Bottom Line: It's a matter of training your readers to reply to your posts. The more you work to encourage their participation, the more it will become a habit for them to reply. Also take note of which threads tend to get the most response – these are topics that hit hot buttons, and you might want to blog about them more often.