Social media can be a great place to build your audience and your list. The trick, of course, is to be seen. Here's how to make that happen…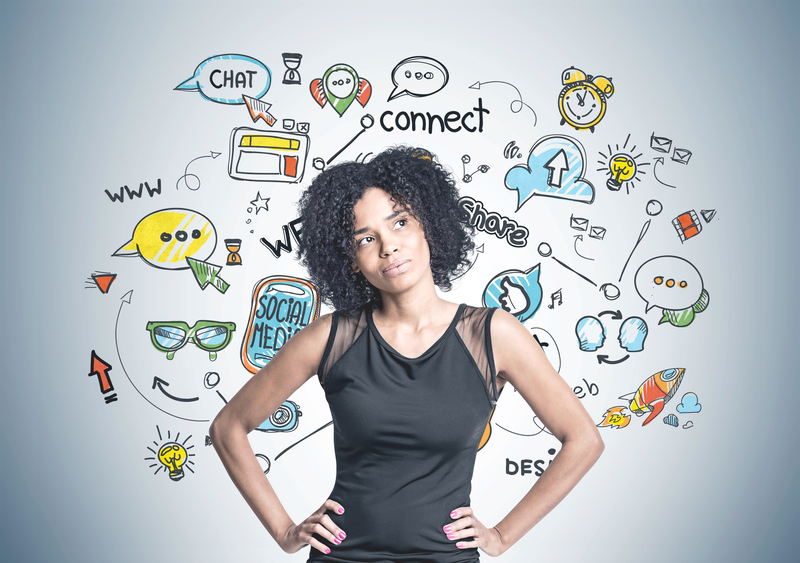 Get in the game.
If you're not posting, then you're invisible. Increase your social media activity and your followers will grow.
To do this: Choose a posting schedule and stick to it. For example, 5 times a day on Twitter, 3 on Facebook and 3 on LinkedIn. Use a content curation app to schedule your posts. And know your audience so you can give them what they want.
Join the right communities.
From a business standpoint, communities are where the valuable conversations take place. Find your communities and join those groups to discuss your niche.
Don't promote yourself or your products the moment you join. Instead, participate in the discussions and mention your product only when it's the answer to someone's question. Your goal here is to build relationships with your targeted audience.
Use great eye candy.
You already know that visuals attract eyeballs and make your content more shareable. No doubt you're already using a visual on every post. But is your visual pulling its weight?
Instead of grabbing the first picture you see, think about what you want your visual to convey. What emotion should it evoke? Should it be playful? Happy? Heart-wrenching? Silly? Hopeful? Celebratory? If you're not sure, think about your message.
Then choose something that really sings. HINT: You can't go wrong with pictures of people's faces – we're wired to look at others.
Build your own advocacy group.
Studies show that social media advocates increase the credibility of your messages. It's a form of social proof when other people Tweet your latest blog post or post a link to your latest podcast. Not to mention the extended reach of your advocates.
And did you know your message is more likely to go viral if others are promoting it rather than you? It just makes sense. So start building your own team of people who post for you. They could be happy customers, vendors, virtual assistants and so forth.
You might even have a reciprocal agreement with other marketers to promote each other's content.
There you have it… 4 reliable ways to take your social media marketing to the next level. Post more often, join the right communities, make the very most of your photos and build your advocacy groups.
Write these down and choose one to do this week, one next week and so forth, until all four are an integral part of your social media marketing efforts.