By now you know that social media is great for building your lists and promoting your products. A recent study discovered that sales people who use social media for their jobs outperform their non-social media peers by 73%. But have you thought of using social media for these purposes?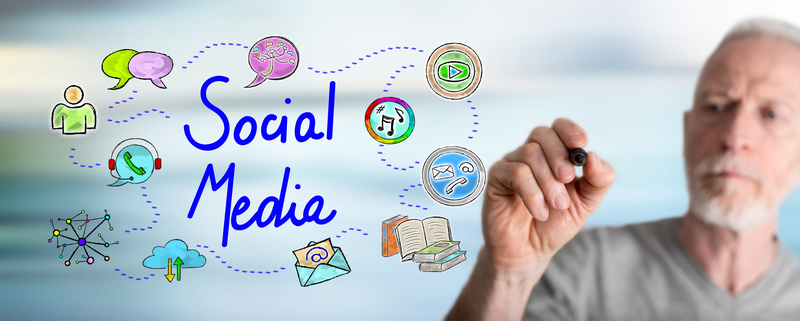 Fundraising. Let's say you're using Kickstarter to raise funds for your new project. Problem is, no one knows you, no one trusts you, and no one is telling anyone else about you.
Solution? Get busy on social media prior to your launch. Establish a strong social presence and build your credibility. Once you've got a strong following who believe in what you're doing, that's the time to start your fundraising campaign.
Referrals. Sure, you're already hoping your content gets shared on social media, but that's not enough.
Be sure to always give great value and service to ensure your customers have plenty of positive things to say about you. Then run contests, offer prizes and discounts to encourage your customers to share their positive experiences with their networks.
Status. You can look like a big dog and boost your own credibility by sharing content from the big names in your industry. It doesn't even matter if these influencers are aware of you – simply by associating your name with their name by quoting them will make you look like an influencer yourself and boost your own credibility.
Ice-breaking. Let's say you want to make contact with an industry leader. Problem is, so do thousands of others. What can you do? Try following this leader on social media and look for points of common interest.
Maybe she has a dog – what kind is it? Is she passionate about that breed? If so, that's something you might put in the subject line: "Phyllis, did you see a Yorkie won best of show at Westminster?" This is a much better icebreaker than, "Hey, I'm just one more guy who wants to JV with you."
Kevin Bacon. It's said that you can link any Hollywood actor to Kevin Bacon within 6 degrees. So what about the guy you're trying to get a meeting with? If you can use social media to find common connections and get an introduction from someone he trusts, you'll have one foot in the door.
Super Hero. You see a tweet from someone complaining about your competitor's service. Or someone else is talking about a problem your business can solve. Why not don the cape and jump in to save their day? If you do it in the spirit of helping rather than selling, you'll almost certainly gain a new customer.
Storytelling. Telling your brand's story is a great way to captivate potential customers. But knowing how to tell the story can be challenging. So why not practice on social media? Give out pieces of the story, or many small stories, to build your brand image. Monitor the likes and shares to see which stories win the most social love, and work these into your marketing.
Help. Do you have a pressing problem? Reach out and ask your social network for help. One couple lost their wedding venue and $7,000 deposit six weeks before their wedding. Thanks to reaching out for help on social media, they received everything from jewelry to a wedding cake to a new event planner.
Anticipation. Build anticipation for your next content – whether it's a blog post or a book – by posting about your progress in play-by-play fashion. This keeps you in touch with your community, gives insight into your work and provides an eager audience when your content is finished.
Accountability. If you have trouble completing your to-do list, consider posting what you're going to accomplish in the morning, and then reporting back in the evening whether you accomplished it and how it all turned out. There's nothing like knowing your entire social network is paying attention to whether or not you do what you say you will do to keep you on track.
Currency. Marc Jacobs opened a pop-up store for the New York fashion week where the only currency that could be used were posts to Facebook, Twitter or Instagram. That's right – they didn't accept money, only social media posts, using the hashtag #MJDaisyChain. This is a great way to gather some social media momentum, new clients and terrific testimonials.
Pay it Forward. Find something really nice to say about someone on social media every day, or offer to help someone, or maybe even send out a call to help anyone who asks. Not only will you build positive brownie karma points – you'll also attract attention from potential customers and best of all, you'll feel great about yourself and your business.
These are just 12 examples of thinking beyond the social media box. If you keep an eye out for how others are using social media, you're bound to find even more business building ideas.