Are you stuck for ideas? Maybe you're not sure what niche you want to go into next, or you've got the niche but you don't know what your next product should be. Here are 10 ideas to get you started…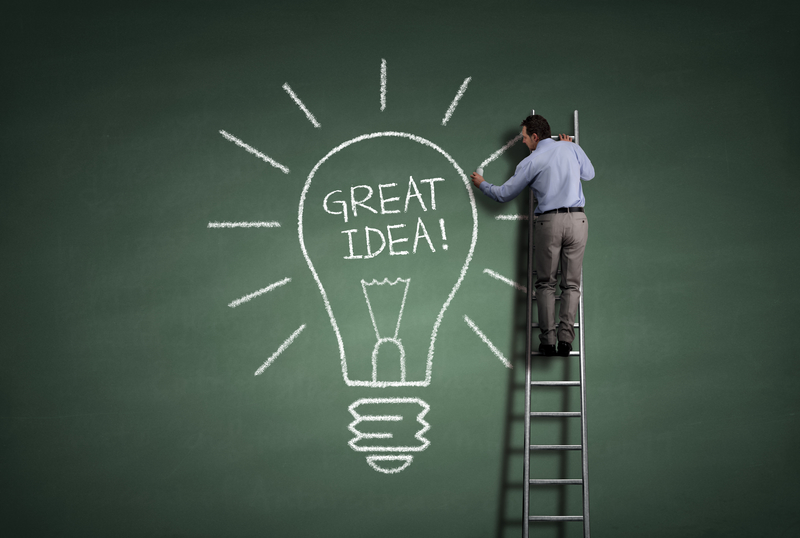 1. Use Your Job Experience. Do you have a particular skill, expertise or career experience that people would pay to learn more about? Maybe you've managed and led corporate teams to accomplish extraordinary things. Or maybe you were the best chef in the city. Whatever your job experience, there might be people out there who would gladly pay to benefit from it.
2. Teach Something. If there is a topic you want to know more about, there is no faster way to become an expert than to teach it. You'll find you learn 10 times faster when you're teaching others, and you can do the teaching right over the Internet via webinar, podcasts or even by email. Once you've finished teaching your course, turn your outline and content into an info product, and add the recordings to it for an easy $97 or $197 product.
3. Take Courses. If you're looking for fresh ideas, take a course in your niche and use it as a jumping off point to create your own product.
4. Use Your Life Experience. Did you successfully get your children through the terrible 2's or the dreaded teenage years? Do you have some great advice to offer other parents? Then you've got the makings of a product. Did you lose weight? Did you get in shape? Did you go from deep debt to deep pockets? Life experience can be used to create hot selling products, and because you've lived the information, it's really easy to impart it to others.
5. Write About a Process. Perhaps you built an electrical business from the ground up, or you bought a business and turned it from a losing proposition into a money maker. Or maybe you perfected a process for turning iron into gold. Whatever the process, there is a good chance others are more than happy to learn from your mistakes and take advantage of the many shortcuts you can show them.
6. Write About Your Hobby. If you've got a hobby you love, odds are there are others who love it as well. Do you collect baseball cards? Do you paint? Do you collect old books? Whatever it is, find a way to use your knowledge to help others with the same interest.
7. Compile Anecdotes or Stories. Choose a common theme, and then compile stories that follow that theme. Think "Chicken Soup for the Soul" and you'll know what I mean. If you're using other people's stories, be sure to get permission. This can be a super fast way to create a product or a book; simply write the intro, choose a catchy title, and compile the stories.
8. Find a Need and Fill It. Ask your readers and customers what they want to know, and create a product that fills that need. For example, one lawyer kept hearing from his business clients that they wished they had an easy reference for business law basics so they wouldn't have to call the lawyer with every question they had. He wrote the product and sold thousands of copies.
9. Narrow Your Niche. Maybe you've already got a topic for your next product, but there are too many competitors selling the same topic. Narrow the focus of your topic so that your angle is different from all the other products. For example, you want to write a book on growing roses, but there are hundreds of books out there already on that topic. Narrow your focus to growing roses on a patio (for apartment dwellers) or growing roses in harsh northern climates and you've probably got a winner.
10. Keep Your Eyes Open and Your Brain Active. Watch for things that spark your interest and ask lots of questions and you'll find topics everywhere – you just need to learn to spot them. For example, when you're having a conversation or listening to the radio, ask yourself "Where is the product in this?" You'll be surprised by the variety of answers you get – oftentimes they're things you normally never would have thought of.